Installation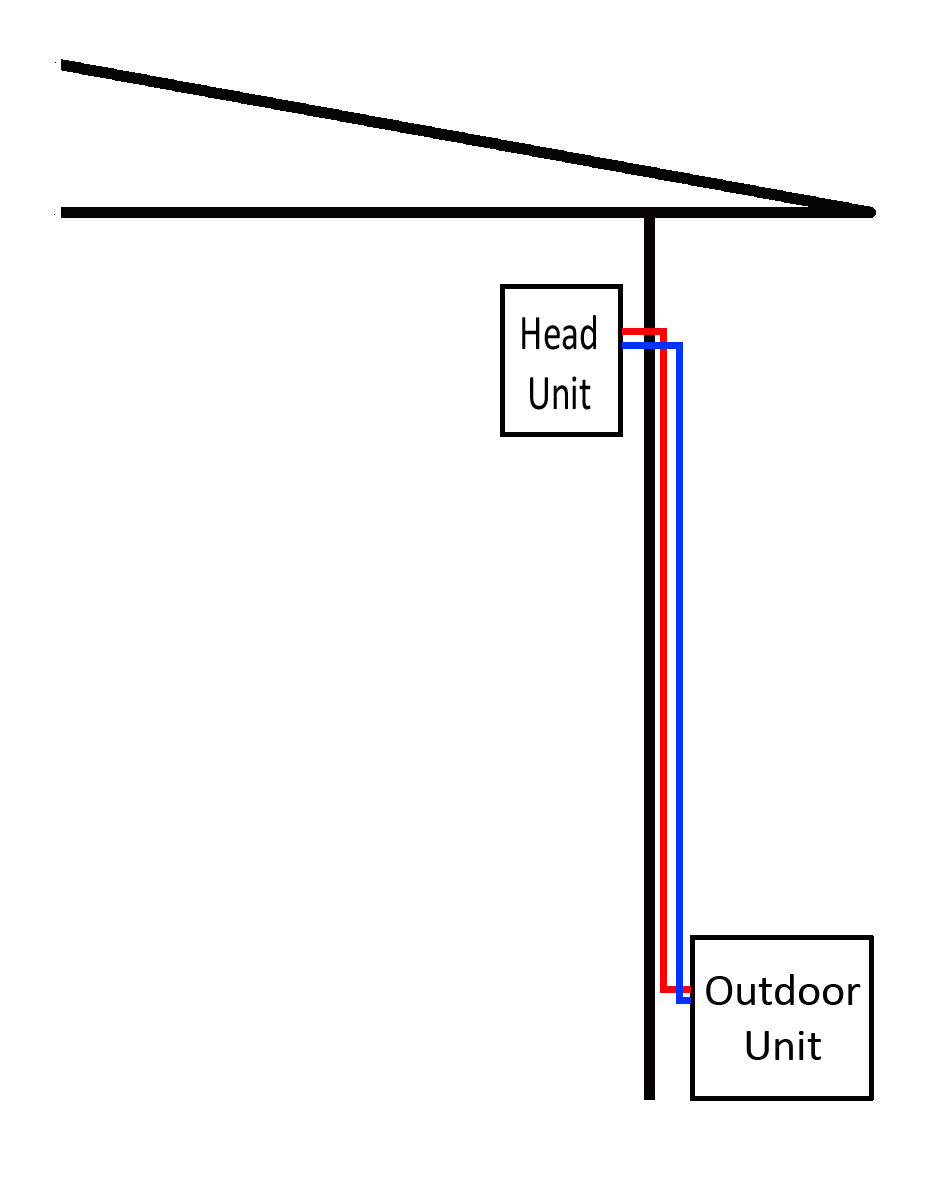 Standard Single Storey Split System Installation
Back to Back installation has two main components:
1. Wall mounted indoor unit
2. Outdoor unit
Your installation may be a standard "Back to Back" installation. If this is not the case you may need extra piping so the unit is in the ideal location.
What you get in a standard installation:
- PVC Ducting to conceal the pipe work and electrical connections.
- Weatherproof safety isolation switch mounted near outdoor unit.
- Up to 3 meters of pipework between the head unit and the outdoor compressor unit. Greater distances are at an additional cost.
What extras are there?
Installations can vary which is why we don't quote for the connection from the outside unit (compressor) back to your fuse box. If you install with us we will quote you on the day but the rule of thumb is approx $200 for 15m of cable and connection to the fuse box.
Other costs include:
- Additional refrigerant piping (between head and compressor): $66 per meter.
- Switchboard upgrades (if not compliant or not able to take an additional circuit): Quoted on the day.
- Wall Brackets: $132.
If you are unsure please call us on (07) 3375 1464 and we can go through what you are wanting to do and provide a quoted price.